Neurodiversity in the Workplace
We are committed to developing solutions that empower workplaces and businesses to reduce or eliminate the barriers that prevent people who are neurodiverse from being successful employees and satisfied customers.

Making your organization
Read More
Our
Services
We provide services that offer a holistic approach to increasing accessibility and inclusion within your organisation.
Sensory Environment Assessment
Our experts carry out Sensory Environment Assessments of businesses to help make them more Accessible to people with Autism.
Onsite Training
Our Experts can deliver training onsite in Autism Awareness & Equality to the managers within a business.
alvrCloud eLearning Platform
alvrCloud is an eLearning Platform that educates all the employees within a business on the subject of Autism Awareness & Equality.
What we do?
We use Research & Technology to make businesses more Accessible.
User-Centred Design
alvrCloud is designed using a User Centred Design approach.These elements are also required in a working environment.
Future of Learning
alvrCloud uses Virtual Reality& Animated Videos to educate the Workforce.
Speed & Security
alvrCloud is hosted on the Amazon Web Services. Providing a fast and secure platform to your employees.
It is fast and easy.
Making your Organization more Accessible and Inclusive.
Device
Friendly
alvrCloud is fully responsive making it a pleasure for employees to learn on the go.
Our Team
Trust the
professionals
Our expert professionals are ready to empower you to increase accessibility within your business
Gearoid Kearney
CEO/CoFounder
Gearoid developed alvrCloud after completing a degree in Computer Science from IT Tralee. Gearoid is developing the 360 VR & Animation Content for the Programme.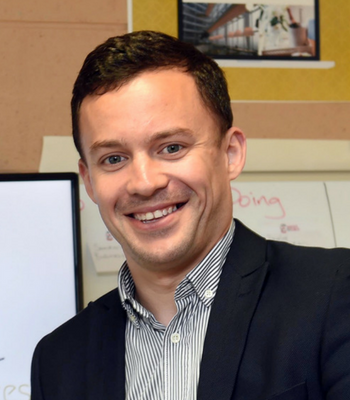 Miriam O'Sullivan
CRO/CoFounder
Miriam developed the Programme & Standards for myAccessHub. She has recently completed her Masters in Autism and Technology. Miriam has over 10 years experience working with Adults and Children with Autism.
Future of the Workplace is
Inclusion
Becoming an Inclusive Workplace gives an organization a competitive advantage with regards to Talent Acquisition and Retention
Read More
News & Blog
Read our latest news
We will keep you informed about the most up to date accessibility information and our pilot projects
Making Retail Accessible & Inclusive to Customers with Autism.
Miriam O'Sullivan
"The journey to increasing accessibility for those who are Neurodiverse can be a daunting process for organisations; however, if an agile approach is adopted more success will be achieved. "
Miriam O'Sullivan
Read More
Have you included Autism Accessibility in your Diversity and Inclusion Policy?
Miriam O'Sullivan
Learn More
Today
Talk to one our experts to learn about how your organization can become more Inclusive & Accessible.